Win a FREE subscription to Screenin.me
Simply enter your details on the right for your chance to win access to our daily self-screening platform for your entire organisation, for as long as you need it!
Terms and Conditions apply*.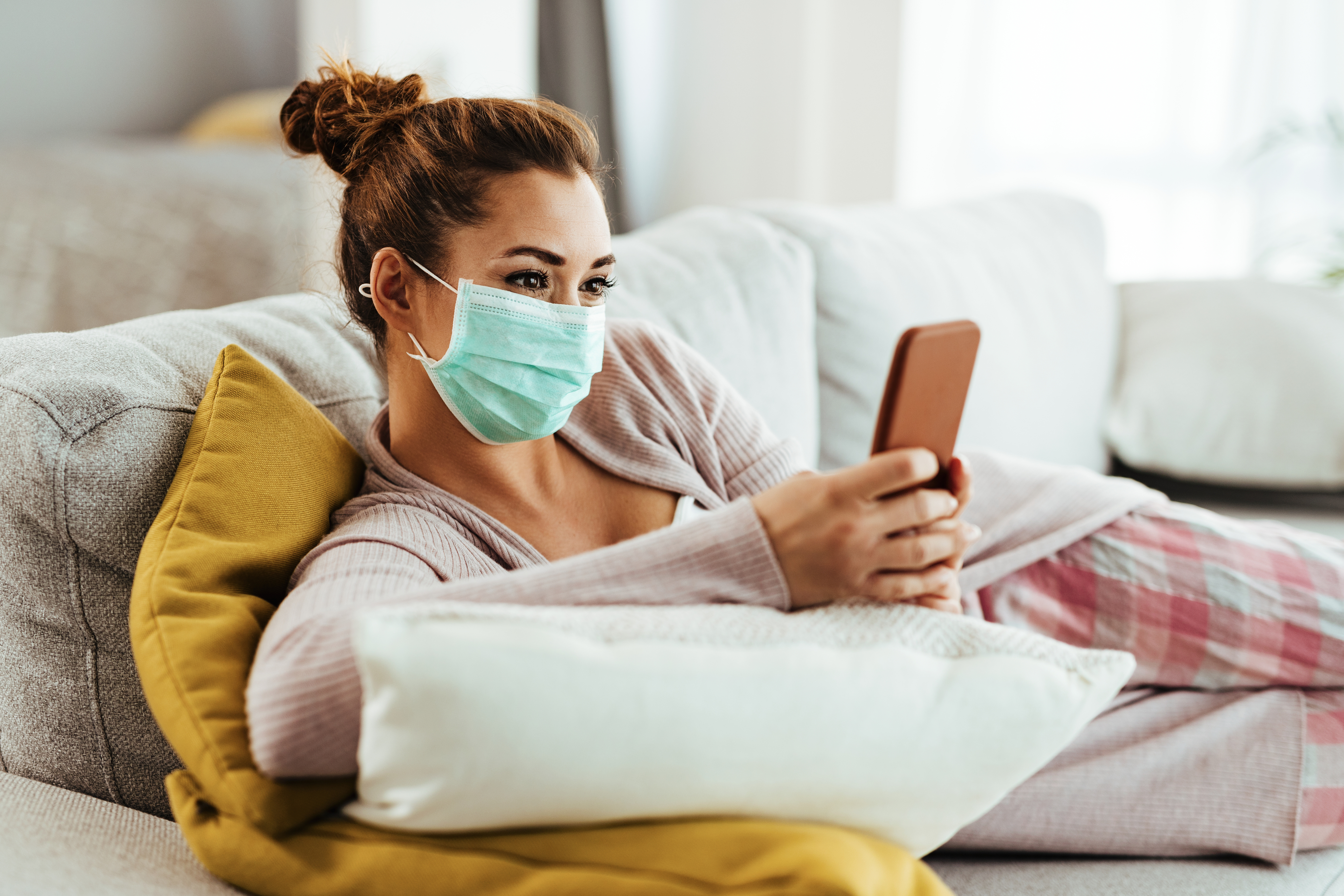 Screen your employees for COVID-19 symptoms before they leave home - on mobile, tablet and desktop.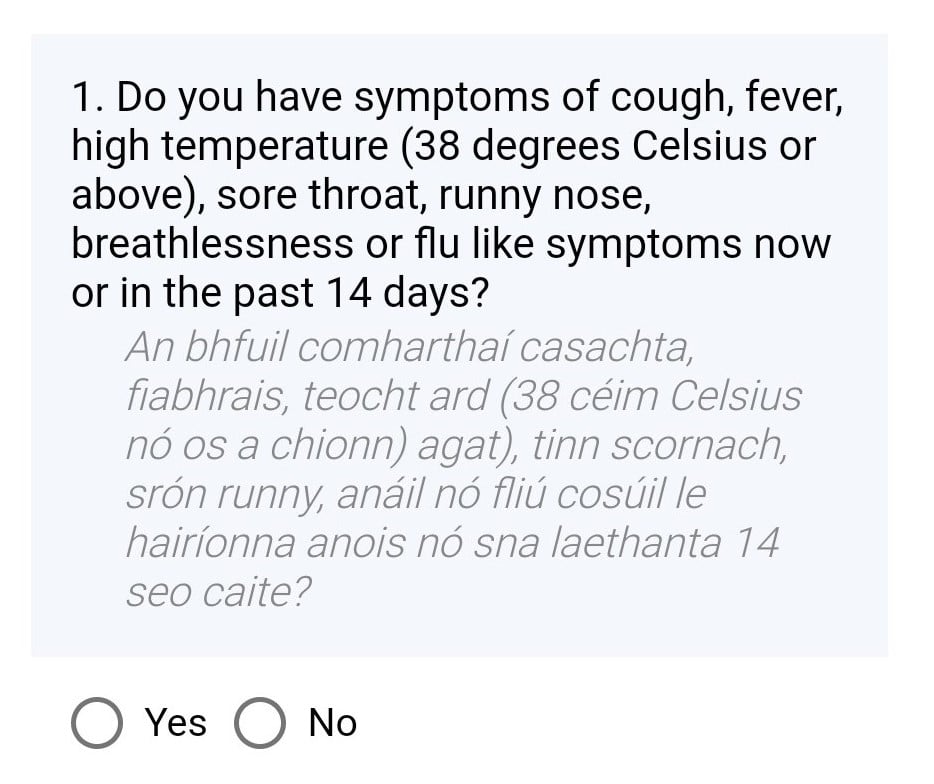 Daily Screening
Employees answer a few simple questions on our cloud-based platform, before leaving for work each day.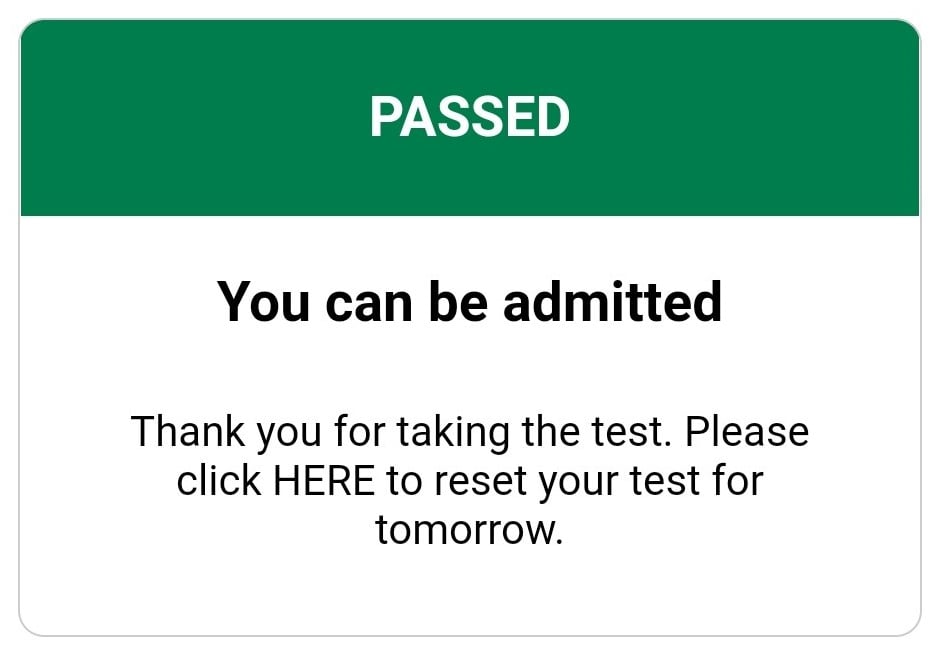 Instant Results
Users receive an instant pass/fail response, so they know when to stay home to protect others from risk of infection.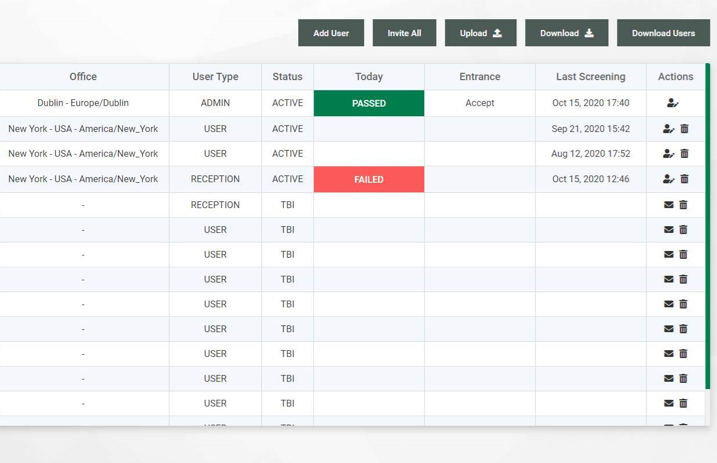 Real-Time Updates
Live results, restricted to nominated personnel and kept highly confidential, allow you to manage entry to the building.
If you'd like to find out more about Screenin.me, get in touch with our friendly team today to arrange a short, no-obligation demo. Contact us here.
*Terms and Conditions for the Prize Draw
Entrants must be 18 or over.
Entries are submitted on behalf of your organisation - submissions from independent individuals will not be accepted. As such, please ensure you have permission from the appropriate stakeholders at your organisation.
To enter, you must provide all of the required information by completing the form above, including your work email. Entries submitted using personal email accounts will not be accepted.
Opting in to marketing communications is entirely optional, and will in no way impact the outcome of the prize draw.
Closing date for entries is Thursday 18th February at 23:59 GMT. Entries submitted after this deadline will not be considered.
A winner will be drawn at random on Friday 19th February. The winning organisation will be informed by email and, pending their consent, announced via social media.
There is only one prize, which is a free subscription for the winning organisation to Screenin.me for up to 500 employees from a single legal entity. Your free subscription will terminate either when the pandemic is declared over in your country of registration, or 24 months from the commencement of your free subscription, whichever is earliest. Should Eppione Solutions Ltd at any stage choose to discontinue Screenin.me, your subscription will be cancelled and no compensation will be owed. There is no cash or other alternative.
Assistance will be provided in getting your organisation set up on the platform, should it be required - up to a maximum of 3 hours total time.
The winning organisation will, after a few months' use of Screenin.me, be asked to provide either a testimonial or case study for marketing purposes.
The winning organisation will be required to accept Eppione Solutions Limited's standard Terms of Service and Data Protection Agreement documents for the use of Screenin.me - documents available on request.
By entering this prize draw, you both acknowledge and accept the terms and conditions outlined above.